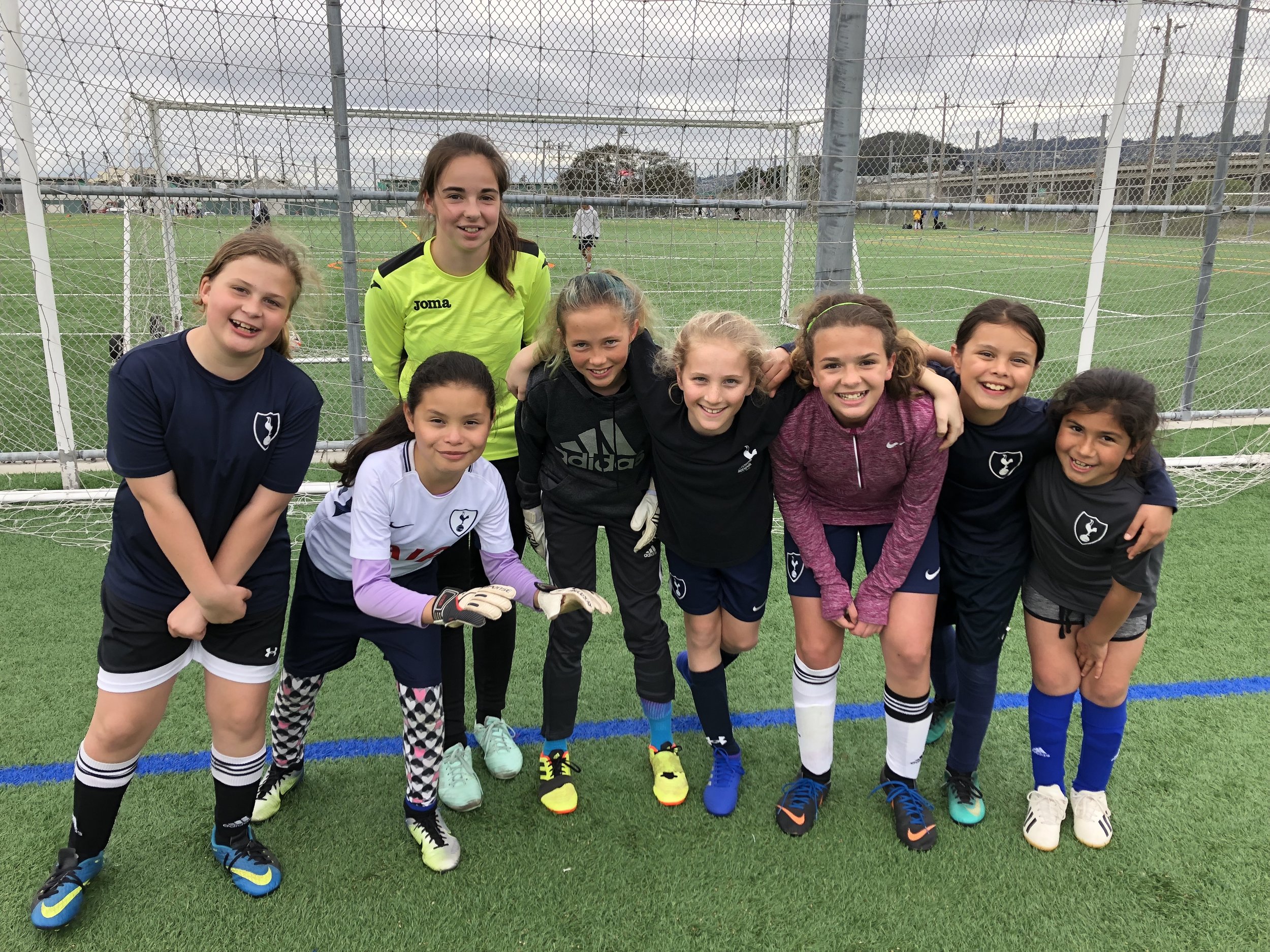 Our Mission
Support soccer players to achieve their full potential by providing a holistic, integrated program that develops players and coaches and educates parents in a positive, membership-driven community.
As part of our Mission, we help our players:
Develop skills through training

Establish awareness through reflection

Build character through overcoming adversity

Grow a community through the collective efforts of players, coaches, and parents.
"I am a parent of three sons who have played club soccer from early childhood into their teen years. I am exceedingly pleased with the work that Spurs have done for my children and the children of so many that I know personally. The heart of the club's ethic is the development of the character of each player. From work ethic to competitiveness, the Spurs strive to instill values that will last a lifetime, in or out of the sport. Rather than focusing in on the "win", coaches emphasize the character, habits, and discipline that result in games well-played.
— Andrew B.
CORE VALUES
Player-centered. We place all of our players — and their long term social, emotional, and physical development — at the center of every decision.

Growth-minded. We believe all players, coaches and parents can learn, grow and develop through hard work, persistence and grit.

Inclusive. We welcome all players, parents, coaches and staff in our community.

Respectful. We respect game officials, opponents, parents, coaches, teammates, players and seek to earn their respect in return.

Integrity. We act with integrity by holding ourselves and each other to the highest standards and by taking ownership of our actions and decisions.
COMMITMENTS
To achieve our Mission and Vision, Spurs FC commits to the following key strategies:
Player Focus: We commit to placing the long-term interests of each individual player at the heart of every decision in structuring, operating, and managing our club.
Player Growth: We commit to providing a holistic approach to player development for all our players, recognizing that the soccer experience must include physical training, fitness and mental growth both on and off the field, including social, emotional, intellectual areas of development.

Staff Growth: We expect all our staff members to pursue ongoing learning, education and professional development to gain best-in-class knowledge and resources to developing our young athletes.

Parent Growth: We engage with and educate our parent members to help them understand and embrace the expectations, roles and behaviors that will support their child's overall soccer and athletic development experience.

Community Building: As a member-governed organization, we commit to building an open, transparent, respectful community of staff, parents, players and volunteers collectively aligned to deliver Spurs' Mission and Vision.