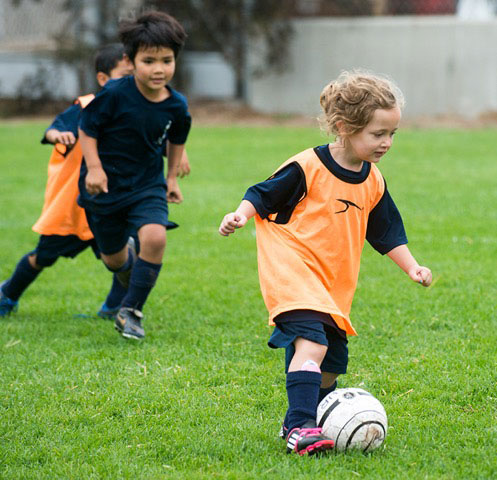 It's all about establishing a love of the game. Lil' Spurs is a ground-breaking introduction to soccer for children ages 2.5 - 5 years.
Dates: Sept 17 - Oct 29
Days: Tuesday and Thursday (13 sessions)
Time: 4pm - 5pm
Cost: $100
Location: Harding Elementary
Lil' Spurs FC Program
We not only give these young athletes an opportunity to learn the fundamentals of soccer and show them the value of teamwork, but we help build confidence, self awareness and nurture their social emotional strength as members of our larger Spurs soccer community. We maintain an extremely low coach-to-player ratio to ensure that each child is supported at the level they need. Our vibrant young trainers, under the direction of a professional coach, will work with children individually or in groups to provide an engaging and fun experience in a positive and safe environment. At the appropriate time and when the child is at the right age, the coach will speak with families about a pathway to other soccer programs in Spurs FC, such as Recreational and Pre-Competitive soccer. Our goal is to provide the groundwork for these youngsters to enjoy playing sports, develop a love for soccer and understand the importance of being a healthy athlete.